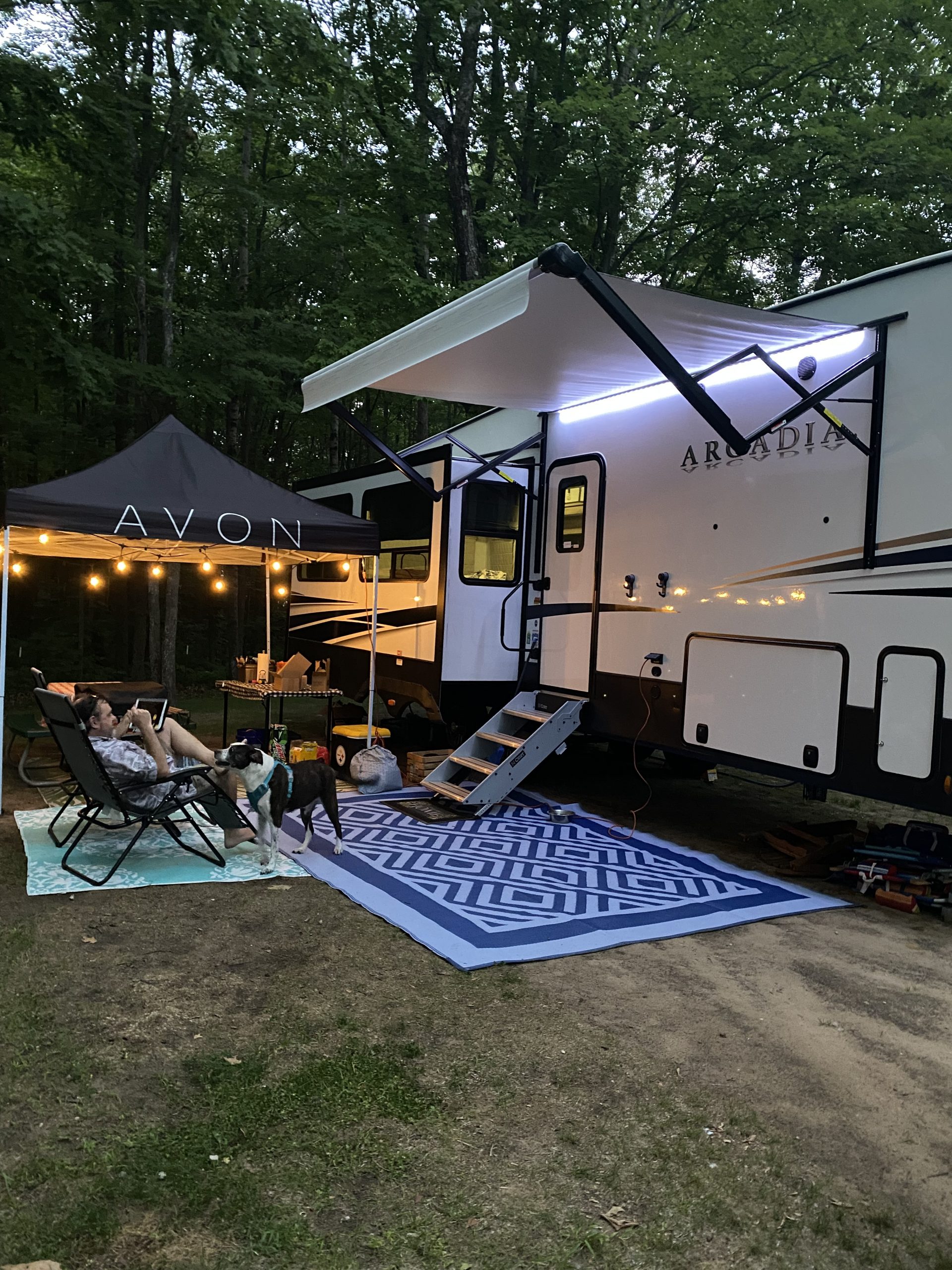 If you follow Jeff or me on social media, you're probably aware that we sold our house and moved into an RV; a fifth wheel to be exact. With the housing market where it is currently, we were able to pay off all debt and purchased a truck and a fifth wheel. When we initially set out to sell the house, our goal was to get out of debt, then find a rental house or apartment to live in. We quickly found out, however, that there were very few houses or apartments available in our town, or even the surrounding towns, for rent. So, one night, while laying in bed, I said to Jeff, "why don't we buy an RV to live in?" He said, "okay". The next day we went to the local RV dealership and looked at just about every fifth wheel they had in their inventory. We looked at so many!!! We had already decided a fifth wheel would be best for us because Jeff needed a new vehicle. We didn't want a travel trailer, because we plan on traveling as much as possible. We also didn't want a motorhome because Jeff is still working and like I mentioned earlier, he needed a new vehicle. So the fifth wheel made the most sense for us.
We ended up getting a Keystone Arcadia 3660RL. It has everything we need for the two of us. We are still working on downsizing some items and have a storage unit with furniture in case we do end up needing to rent, but we are hoping that won't be the case. Jeff has been applying for transfers somewhere warm and south, near the Atlantic. Our dream and goal is to live full time on a boat and sail the oceans once he retires.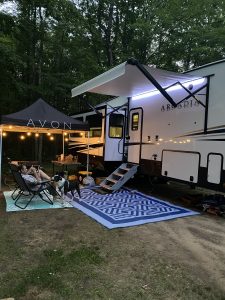 Our new adventure didn't come without trials though. The day we closed on the sale of our home, we went to the RV dealership where our RV was on hold and drove it to our house so we could load it up with items we thought were necessary. Oh boy, did we (and by we, I mean "I") keep way too much stuff. We ended up putting some stuff in our van because we ran out of room in the RV. Hahahaha. We had it in the driveway for 2 days, and then moved it to the RV resort we were fortunate enough to get a spot in being how late in the season it was for securing campsites in Northern Michigan.
Once we moved to our campsite, I noticed our RV started smelling like pee. We had read and seen on videos that odor is a common problem in RV's and so we did all the things we learned about how to get rid of odor. But nothing helped. We were scheduled to leave the RV resort after 4 nights because it was booked over the Fourth of July weekend, so we had made plans ahead of time to park it in our daughter's yard over the Fourth. When we were getting the RV ready to move, we noticed water was dripping underneath and it was smelly and yellow. We also noticed the underbelly was sagging. Well that couldn't be right! So, we drove it straight to the RV dealership; didn't call ahead, just drove it right into their service area.
After examination, the service guy told us the toilet pipe wasn't installed properly and had dislodged from the toilet. So, that nasty water was running into the underbelly. Yep. They called Serve Pro in to see if they could help with the water damage, but they could not and were saying the floor needed to be replaced! I was freaking out, and told them I will not be paying for a "refurbished RV".
To make a long story short, the manufacturer picked up the RV and took it to their facility. We had to remove all of our belongings from it. (Of course it was hot that day!) One of my good friends had some empty storage totes she let me borrow and she helped me transfer all our stuff. Fortunately, the RV dealership was able to give us a loaner camper to use! This is rare and many dealerships don't have loaners. Actually, he had a hard time finding one for us, but he had a 27ft. toy hauler we were able to use. Otherwise we would have been homeless, or the manufacturer would have had to put us up in a hotel.
As it turns out, the floor didn't have to be replaced, but the underbelly and some electrical did. And of course, they had to fix the toilet pipe. They also had to fix the closet rod because it fell when we moved from the resort to the dealership. Unbelievable! At this point, I was like, did we just buy a piece of crap! But of course, after doing some research, we learned that RVs are not put together very well and most recommend buying used, so that all the kinks are worked out. Probably should have looked into that a little bit more before buying brand new. But you would think that a new one would be in pristine shape. Nope.
So, after a few weeks, we got our fifth wheel back! Here is the link to the Reel I made when we got it back!  
The day we got it back, however, we weren't able to move it to the RV resort! We had taken our truck in for service because the "add coolant" light kept coming on, even after my hubby added coolant. Of course the coolant sensor had gone out, which required replacing the coolant tank, and one of the hoses that runs from the coolant to the transmission was leaking, so that had to be replaced. Two and a half days later they got it fixed. The dealership gave us a loaner truck, but of course it couldn't haul the fifth wheel, so we had to wait until the truck was fixed. Poor Jeff had to transfer all our stuff from the loaner camper and storage to the fifth wheel all by himself because I was downstate babysitting our granddaughter.
Fifth Wheel vs Toy Hauler
I didn't even get into how much smaller the toy hauler was compared to the fifth wheel! Oy. And the seating was so uncomfortable, I spent most my time outside. But that would get uncomfortable sometimes too due to the heat. And, it didn't have a washer/dryer, so I had to use the laundry room which was expensive. (Oh, we should have gotten reimbursed for that! I'll have to tell Jeff to email the lady that deals with the warranty stuff.) I spent $24 one day for 4 loads of laundry and $16 another day. They did reimburse us for the additional storage unit we had to get and our warranty covered the repairs.
Back to the day we got our fifth wheel back.
After backing into the campsite, we were so excited. Our youngest daughter and our granddaughter came up to stay with us for a few days and she hadn't seen our new home yet. But, wouldn't you know it. Something went wrong. The kitchen slide out wouldn't slide out. Jeff called the RV dealership and they sent out a repairman who was nearby, thank the Lord! He got underneath and discovered a pin had fallen out. Really? Then the next day, I think it was, the bathroom light and the light fixture over the island stopped working. So, Jeff called the RV dealership again and they told us to call the repairman. He discovered there were two blown fuses, caused by IMPROPER LIGHT BULBS IN THE LIGHT FIXTURE ABOVE THE ISLAND! Okay, we didn't have a problem with them before!! The light fixture takes 3 light bulbs and 2 of them were not the right type. Are you freaking kidding me??? We called the RV dealership and Jeff emailed the service lady at the manufacturer. Neither of them have the right kind of light bulbs! We checked Lowes, Walmart, Target, etc., for the right light bulbs, which the manufacturer claims they got locally. Jeff just got an email the other day from the service lady and said she is sending us the light bulbs. They better be the right ones, by golly!!!
All seems to be okay now
It's been a couple of weeks now since we've gotten our fifth wheel back and got those few kinks worked out. Kinks? I think disrepairs is a better word, but I digress. Everything seems to be working properly. Oh, I didn't even mention that the shower leaked!!! When we told the manufacturer, her response was, "Oh they probably didn't put enough caulk around it." Again, really???? So, that seems to be fixed now, too.
As I was saying, everything seems to be working properly. I'm still trying to get organized and we still have stuff in the 2nd storage unit I need to either fit in the fifth wheel or get rid of. We will be moving our home on wheels to Florida for 2 weeks in September, so we will be working on getting it ready for that.
Some items I have found very useful, though, are this Ice Maker ,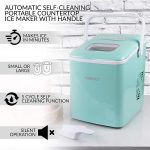 these adhesive wire shelves,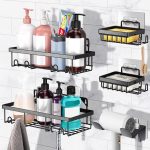 this slim waste basket for the bathroom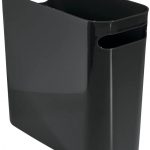 And Jeff found this sewer hose support very useful.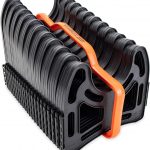 Disclaimer: I am an Amazon Affiliate. All purchases made using the links above will help support our adventures so we can continue to share them with you!
There are many more cool organizational items we've purchased, which I will share in another post.
If you haven't yet, subscribe to our YouTube Channel, Follow us on Facebook, Follow us on TikTok, and Instagram.